MCF029 - Foot Yeomen
Foot Yeomen armed with spears. 8 figures per pack, a random mix of the 4 figures shown in the photograph. 28mm sized metal figures, supplied unpainted. Spears not included, you can fashion your own from wire or buy our wire spears.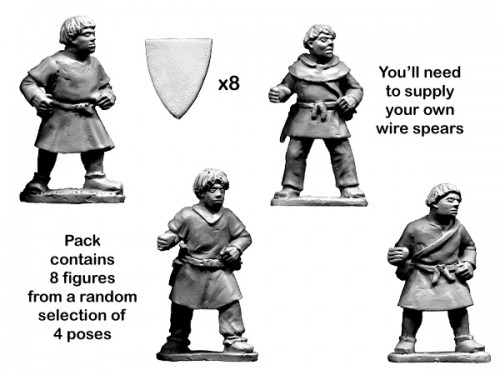 Return to Medieval, Crusades, Feudal.